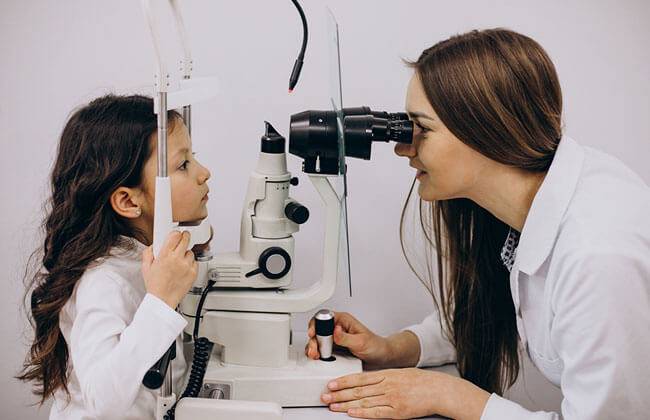 Comprehensive Eye Care Your Entire Family Can Trust!
Welcome to Granbury Eye Care, your trusted destination for comprehensive eye care services in Granbury, Texas. Our team of highly skilled optometrists and dedicated staff are committed to providing exceptional eye care, utilizing state-of-the-art technology and personalized treatment plans. With a focus on delivering superior patient experiences, we strive to enhance your vision and overall eye health. In this article, we will delve into the wide range of services we offer, emphasizing our commitment to excellence.
Expert Eye Examinations
At Granbury Eye Care, we prioritize the importance of regular eye examinations as the foundation of maintaining optimal eye health. Our experienced optometrists conduct comprehensive eye exams to assess your visual acuity, screen for potential eye conditions, and determine the most suitable corrective measures. Utilizing advanced diagnostic tools, we thoroughly evaluate your eyes, including the health of your retina, cornea, and lens. Our aim is to detect any signs of eye diseases or vision impairments in their early stages, allowing for prompt intervention and effective treatment.
Vision Correction Options
We understand that clear and comfortable vision is essential for your daily activities. That's why Granbury Eye Care offers a range of vision correction options tailored to meet your specific needs. Whether you require prescription eyeglasses, contact lenses, or are considering alternative options such as orthokeratology or refractive surgery, our skilled professionals will guide you through the process, ensuring you receive the best solution for your vision correction.
Eyeglasses
Our on-site optical boutique features a diverse collection of designer frames and lenses to suit various styles and preferences. Our knowledgeable opticians will assist you in choosing the perfect eyeglasses that not only enhance your vision but also complement your unique personality and lifestyle. With precision lens fitting and customization, we strive to deliver exceptional visual clarity and comfort.
Contact Lenses
For those seeking an alternative to eyeglasses, Granbury Eye Care offers a wide selection of contact lenses, including soft disposable lenses, rigid gas-permeable lenses, and specialty lenses for astigmatism or presbyopia. Our experienced optometrists will conduct a thorough contact lens fitting to ensure proper lens selection, optimal fit, and maximum comfort. We also provide comprehensive education and ongoing support to ensure you achieve successful contact lens wear.
Refractive Surgery Consultations
If you're considering a more permanent vision correction solution, Granbury Eye Care offers refractive surgery consultations. Our optometrists work closely with trusted ophthalmologists to assess your eligibility for procedures such as LASIK, PRK, or lens implantation. Through a detailed evaluation, we determine the most appropriate surgical option for your unique visual needs and ensure comprehensive pre- and post-operative care.
Pediatric Eye Care
We understand the importance of early detection and management of eye conditions in children. Our specialized pediatric eye care services encompass comprehensive eye exams, vision screenings, and the diagnosis and treatment of common pediatric eye conditions, such as amblyopia (lazy eye) and strabismus (crossed or misaligned eyes). We create a comfortable and friendly environment for our young patients, ensuring their eye health needs are met with utmost care and expertise.
Treatment of Eye Diseases and Conditions
Granbury Eye Care offers advanced diagnostic and treatment options for various eye diseases and conditions. Our experienced optometrists are well-versed in managing conditions such as glaucoma, macular degeneration, diabetic retinopathy, and dry eye syndrome. With a proactive approach and personalized treatment plans, we aim to preserve your vision and enhance your quality of life.
Dry Eye Management
Dry eye syndrome can cause discomfort and affect your daily activities. At Granbury Eye Care, we provide comprehensive evaluations to identify the underlying causes of dry eye and develop tailored management strategies. From lifestyle modifications and prescription eye drops to innovative treatments like intense pulsed light (IPL) therapy and LipiFlow®, we strive to alleviate your symptoms and improve the health of your tear film.
Conclusion
When it comes to comprehensive eye care services in Granbury, TX, Granbury Eye Care stands out as a premier provider. From expert eye examinations and vision correction options to specialized services and treatment of eye diseases, our commitment to delivering exceptional care is unwavering. Trust our experienced optometrists and dedicated staff to prioritize your eye health and provide personalized solutions to optimize your vision. Schedule your appointment with Granbury Eye Care today and experience the difference firsthand.
They are always polite and efficient. The optical department is cheerful and ALWAYS go above and beyond the call of duty. Never had a problem, even when they are crowded.
- Rob Gump
Dr. Wadley is the best eye care professional I have worked with. The other doctor at this location prescribed two prescriptions prior to my appointment with Dr. Wadley and both of his prescriptions were wrong.
- Bill Young
I am so glad I went to Granbury Eye Care! After being disappointed with the service at Cheney Eye, I was very happy about the care and service I received at Granbury Eye Care.
- Angela Mears Bragg
Best. Eye. Place. Ever!!!! Seriously have NEVER seen people care so much about their customers and their eyes. I won't go anywhere else from here on out.
- Alicia Herrera
I've been going here for as long as I've lived here and our family loves Dr. Wadley. We would definitely recommend.
- Randy Hurtado
This practice went above and beyond today, a holiday to help out an out of town visitor. We will be patients for life!!
- Jacqueline G
Service Areas
Granbury, TX
Glen Rose, TX
Acton, TX
Bluff Dale, TX
Cresson, TX
De Cordova, TX
Lipan, TX
Nemo, TX
Paluxy, TX
Pecan Plantation, TX
Rainbow, TX
Tolar, TX
Godley, TX
Burleson, TX
Cleburne, TX
Contact Details
Address:

1101 Water's Edge Drive, Ste. 104 Granbury, TX 76048

Phone:

817-579-7933

Business Hours

Mon - Thurs : 9:00 AM – 5:30 PM
Friday : 9:00 AM – 5:00 PM
Sat - Sunday : Closed